DigitalHealth Portugal
Active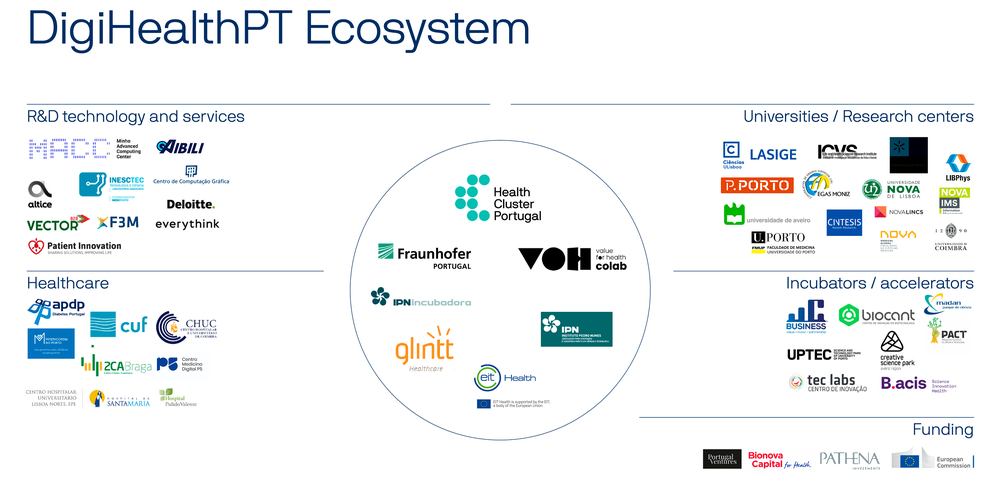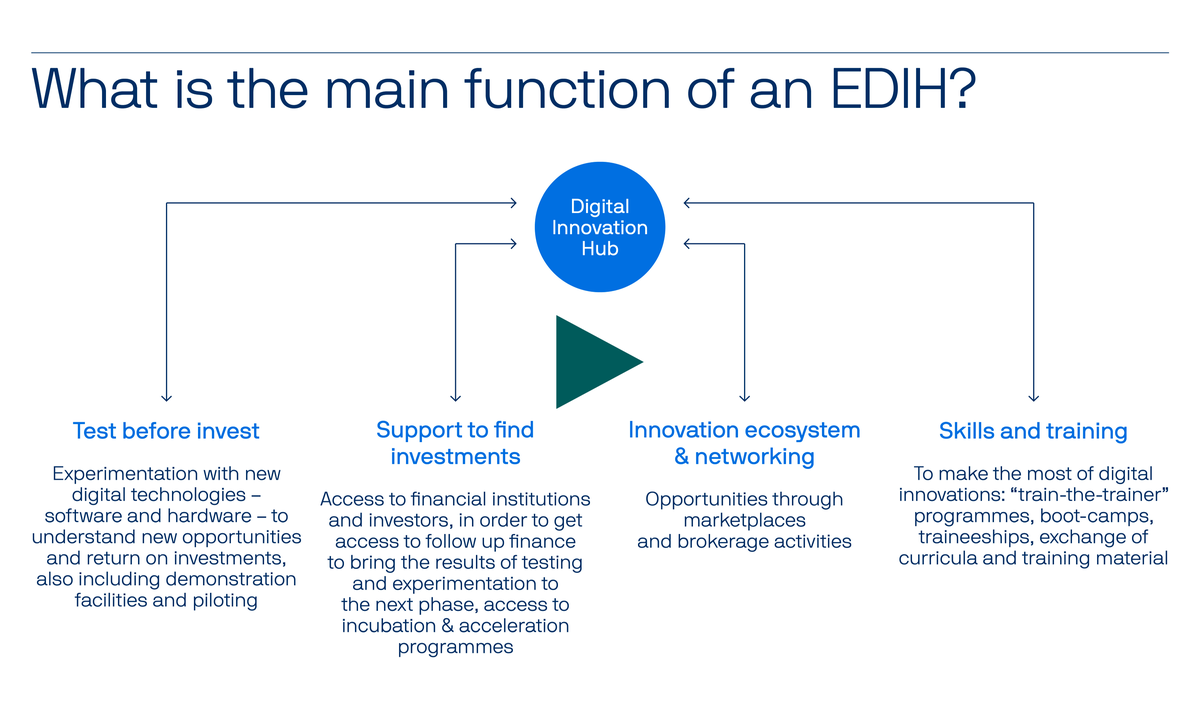 DigitalHealth Portugal
About
DigiHealthPT is dedicated to support the digital transformation in the Health sector, namely on the SmartHealth segment, which includes the application of wide-spectrum of technologies for improved cost-effectiveness and health provision.

With a broad national coverage (Portugal) and a European scope, DigiHealthPT focuses on the application of Artificial intelligence and Cybersecurity in Health to respond to the emerging needs of startups and SMEs, supporting innovation and digital transition, and of the public sector, promoting the adoption and use of digital solutions. The hub is also devoted to empowering the population and health professionals in the digital transformation process by fostering digital and health literacy.

Grounded in a coherent, multidisciplinary and agile structure and with the complementary competences from 30+ partners – universities, research institutes, technology centres, hospitals – the 7 consortium members - Health Cluster Portugal, EIT Health, Fraunhofer Portugal AICOS, Glintt, IPN – Automatics Lab, Value4Health Colab and IPN-Incubadora – are committed to jointly uphold the modernization of the health sector. By capitalising their involvement in national and international networks and previous experience in the setup of DIHs and in the provision of services, DigiHealthPT members will support the digital innovation strategy for Health, in line with major trends (e.g. tech-enabled healthcare, open innovation, data-driven prediction, patient 2.0, value-based healthcare) and with the European policy objectives and strategy.

The hub will provide a unique portfolio of either on demand customized services or call-based programmes in 4 major application areas: Access to experimentation and testing, Training, Support to Find Investment, and Innovation ecosystem building and networking, to accelerate innovation and create new products and services that can ultimately benefit the national health systems and the citizens.
For more information please contact digihealthpt@healthportugal.com
Documents
DigiHealthPT