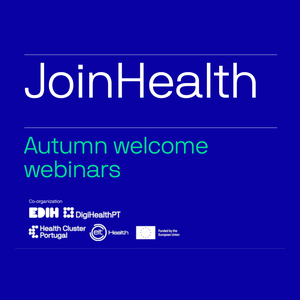 JoinHealth - Autumn Welcome Series 2023
26th September 2023
10th Ocotber 2023
Onsite (Lionesa Business Hub)
Online (Zoom)
About
The JoinHealth Autumn welcome sessions is coming back and the topics for the 2023 edition will be:
Unitary Patent and IP Strategy
Amendments to MDR and IVDR on the transitional provisions - Timelines and what should I do.
More information will be made available soon, namely the links for registration and other sessions to be added to those already scheduled.
Programme
03:59 PM
Workshop: Unitary Patent and Intellectual Property Strategy
4.00pm - 6.00pm
Onsite (Lionesa Business Hub - Leça do Balio)
Language - portuguese
More information soon.
02:29 PM
Webinar: Amendments to MDR and IVDR on the transitional provisions - Timelines and what should I do
2.30pm - 3.45pm
Online (zoom)
Language - portuguese